Belle Claire, Sade Rose: Teamwork HD 1080p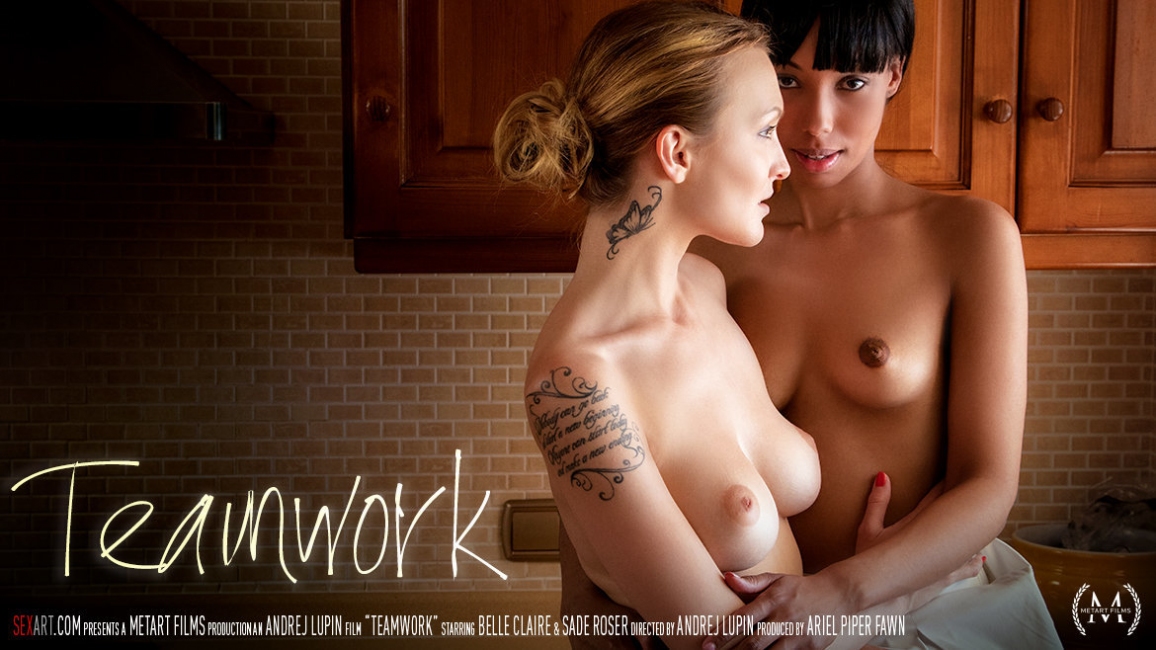 Description:
It's all about "Teamwork" as sexy cleaners Belle Claire and Sade Rose show up for work in matching white skirts and black tops and set about cleaning the house together. They try to keep their minds on their chores, their flirtatious glances and touches betraying their feelings.
Eventually Belle's resolve fails as she washes the dishes, and she summons ebony beauty Sade to her side. Sade comes up behind her and runs her hands up Belle's thighs, lifting her skirt, caressing her ass. Belle turns and the friends kiss, the pretence of working given up, their mutual lust taking over. Sade's hands roam over Belle's body, raising her top to expose her beautiful breasts, sucking her nipples as she rubs her pussy through her panties. She takes off her own top and they press their breasts together, dark nipples grazing over pink ones, as she slides her hand into Belle's panties to frig her clit. Belle's panties come off and she raises a leg so Sade can plunge two fingers into her shaved pussy. Sitting up on the kitchen counter, she spreads wide and Sade rotates a thumb delicately over her clit, then drops to her knees to lick it eagerly. She's a skilful pussy eater, spreading Belle open with her tongue and lapping at her clit as she fingerbangs her. Belle strums her own clit, big tits bouncing as her orgasm ripples through her. Now they switch places so Belle can peel off Sade's panties and pleasure her shaved pussy, licking and fingering her wet pink slit voraciously until Sade has an intense climax. Happily satiated, the girls grab their clothes hastily as they come to their senses...